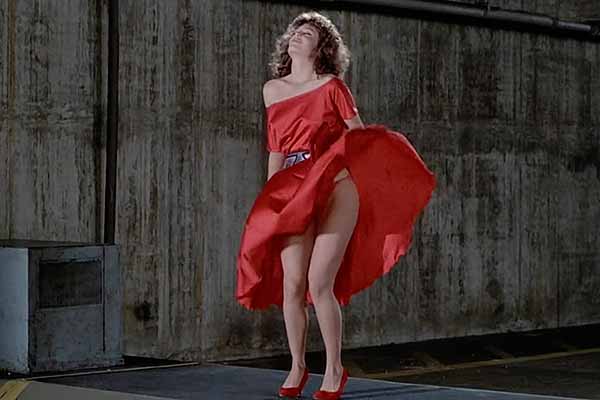 Kvinder i rødt opfattes som seksuelle trusler
Kvinder, der vælger at tage en rød kjole på, risikerer reaktioner fra omverdenen, som de måske ikke lige havde set komme.
Et nyt studie udført af University of Rochester i samarbejde med Trnava University i Slovakiet og Slovak Academy of Sciences dokumenterer, at man ikke udelukkende skal regne med positive reaktioner fra andre kvinder, hvis man som kvinde vælger en rød kjole og f.eks. at tage rød læbestift på.
Faktisk får netop det tøjvalg andre kvinder til at blive vagtsomme og forsøge at forsvare deres mænd.
Studiet er offentliggjort i tidsskriftet Personality and Social Psychology Bulletin, og det viser, at når kvindelige forsøgspersoner ser fotos af en kvinde iført rødt, konkluderer de straks, at hun vil være en seksuel trussel.
Forskerne foretog tre eksperimenter, hvor de viste kvindelige forsøgspersoner fotos af andre kvinder iført røde eller hvide kjoler, og også røde kontra grønne nederdele. De gættede på, at farven rød ville være et signal om, at man var seksuelt modtagelig og at man ville være en konkurrent på parforholds-markedet.
"Vi har det med at tage farverne for givet," siger studiets leder Adam Pazda, University of Rochester. Han mener, at farver ikke bare er smukke oplevelser. De kan også påvirke os psykologisk og den måde vi opfatter hinanden og os selv.
"Det hjælper os med at forstå andre menneskers opførsel og forstå, når en kvinde i en rød kjole får den kolde skulder af andre kvinder. Måske er det fordi hun udsender et signal om at de er en konkurrent."
Seksuel modtagelighed
Pazda siger, at det nye studie bekræfter et lignende studie fra 2008 om, hvordan mænd opfatter det, når kvinder går i rødt. De tyder nemlig en rød kjole som et signal om seksuel modtagelighed. Forskerne foretog i den nye undersøgelse tre eksperimenter med flere hundrede kvinder, hvor de brugte fotos af kvinder i kjoler, der var fotomanipuleret til enten at være rød eller hvid og derefter fotos af kvinder i grønne og røde nederdele. På alle fotos var kvindernes ansigter sløret.
"Alt var ens, bortset fra farven," siger Pazda.
Først spurgte forskerne forsøgspersonerne om, hvor interesseret i sex kvinden på billedet var. Derefter blev de spurgt, hvor forførende hun var. De kvindelige forsøgspersoner opfattede, at kvinderne i røde kjoler var mere åbne for seksuelle affærer end dem i hvidt. Svarene gik lige fra 'nej overhovedet ikke' til 'ja, helt sikkert'.
Derefter ønskede forskerne at se, om forsøgspersonerne ville sige negative ting om kvinderne i rødt. De spurgte om kvinderne på billederne var seksuelt tro og om hvordan forsøgspersonerne mente, deres økonomi var, ligesom de fik lov at gætte på, hvilken bil de kørte i. Forsøgspersonerne havde igen flere negative kommentarer til kvinderne i rødt.
I tredje del af studiet skiftede forskerne fra hvidt til grønt – for at udelukke den effekt der kunne være i at man opfatter hvidt som rent og jomfrueligt. Kvinderne på billederne havde nederdele på i stedet for kjoler. Her spurgte forskerne kun om forsøgspersonernes gæt på, om kvinderne var i et romantisk forhold.
"Vi spurgte hvor tilbøjelige kvinderne ville være til at introducere dem for deres kæreste, og disse kvinder var tilbageholdende med at lade en mand være alene med en kvinde i rød nederdel," siger Adam Pazda.
Tags: seksualitet, påklædning, tøjvalg, trussel, farver