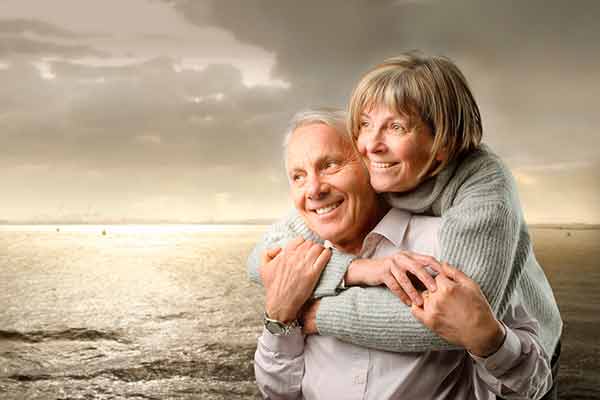 Du lever længere hvis dit liv har et formål
Lever du dit liv fra dag til dag uden egentlig at føle at der er noget formål med det, så skal du ikke regne med at blive gammel.
For mennesker, der føler at der er et formål med livet eller har sat nogle overordnede mål for deres liv, ser ifølge ny forskning ud til at leve længere.
Undersøgelser viser at eksempelvis arbejdsløshed og barnløshed reducerer livslængden. Og det hænger tilsyneladende sammen med følelsen af at have et formål med livet.
Det gode er heldigvis at undersøgelsen fra Carleton University i Canada viser, at det ikke er for sent at sætte dig - eller få et - mål i livet og dermed leve lidt længere.
"Vores resultater peger på, at det at finde en retning for livet og sætte overordnede mål for, hvad du ønsker at opnå, kan hjælpe dig til faktisk at lever længere, uanset hvornår du finder dit formål," siger psykologen Patrick Hill, der har fået offentliggjort sin undersøgelse i Psychological Science. 
"Så jo tidligere man finder en retning for livet, desto tidligere vil disse beskyttende virkninger for helbredet opstå."
Tidligere undersøgelser har antydet, at et formål i livet sænker risikoen for tidlig død - uanset andre faktorer, der er kendt for at forlænge levetiden.
Men Hill påpeger, at næsten ingen forskning undersøgt, om et formål med livet er afhængig af hvornår man får det eller på hvilke stadier i livet man føler at man har et formål.
Undersøgelsen er baseret på data fra mere end 6000 deltagere, der besvarede spørgeskemaeer om formål i livet (eksempelvis: "Nogle mennesker vandrer rundt gennem livet, men jeg er ikke en af ​​dem"), og andre psykosociale variabler, der udmålte deres positive relationer med andre og deres oplevelse af positive og negative følelser.
Sæt dig et mål tidligt
Over en 14-årig opfølgningsperiode var 569 af deltagerne døde (ca. 9 procent). De døde havde i deres besvarelser givet udtryk for at de ikke havde de store formål i livet og færre positive relationer end de overlevende.
Følelsen af større formål i livet viste konsekvent en lavere dødsrisiko uanset alder - at både yngre, midaldrende og ældre deltagere har en udsigt til et længere liv.
Og det kom som en overraskelse for forskerne:
"Der er en masse grunde til at tro, at det at være målrettet kan hjælpe med at beskytte ældre voksne mere end de yngre," siger Hill.
"For eksempel kan voksne have større brug for en fornemmelse af retning efter at de har forladt arbejdslivet og mistet en grund til at organisere deres dagligdag. Derudover er deres dødsrisiko selvfølgelig større end yngre menneskers."
"At et formål forudsiger et længere liv for b¨de yngre og ældre voksne er temmelig interessant , og understreger hvor vigtigt det er," forklarer han.
Formål havde de samme fordele for voksne uanset pensionstatus, der er en kendt risikofaktor for dødeligheden. Og den længere levetid ved at have et formål i livet holdt selv efter at der vartaget højde for andre indikatorer for psykisk velvære - som positive relationer og positive følelser.
"Disse resultater tyder på, at der er noget unikt ved at finde et formål, som synes at føre til længere levetid," siger Hill.
Forskerne undersøger i øjeblikket, om det at have et formål kan få folk til at leve sundere og derved øge levealderen.
En tysk undersøgelse fra 2008 viste hvordan forskellige livsvilkår og valg påvirkede livslængden. Flere af faktorerne har mere eller mindre sammenhæng med opfattelsen af at have et formål med livet.
Parforhold
Skilsmissse medførte ifølge undersøgelsen mænd et 9,3 år kortere liv, mens kvinders liv blev 9,8 år kortere. Kvinder ser tilsyneladende et parforhold som et større mål end mænd for mens enige mænd ikke levede kortere, så mistede enlige kvinder næsten 5 år kortere.
Børn
Kvinders følelse af et formål med livet er også mere afhængig af om de har fået børn. Ifølge den tyske undersøgelse koster det kvinden 3,2 års livslængde at være barnløs, mens mænd ikke mister livslængde. 
Arbejdsløshed
Mænd især har tilsyneladende mest behov for et arbejde for at føle et formål med livet. Arbejdsløse mænd på 50 år har ifølge den tyske undersøgelse udsigt til at leve over 14 år kortere, mens arbejdsløse kvinder lever 12,3 år kortere.
Uddannelse
En højere uddannelse øger også livslængden med op til 9 år for kvinder og 7 år for mænd.
Kilde
P. L. Hill, N. A. Turiano. Purpose in Life as a Predictor of Mortality Across Adulthood. Psychological Science, 2014; Abstract
Tags: relationer, dødelighed, formål, mål, livslængde