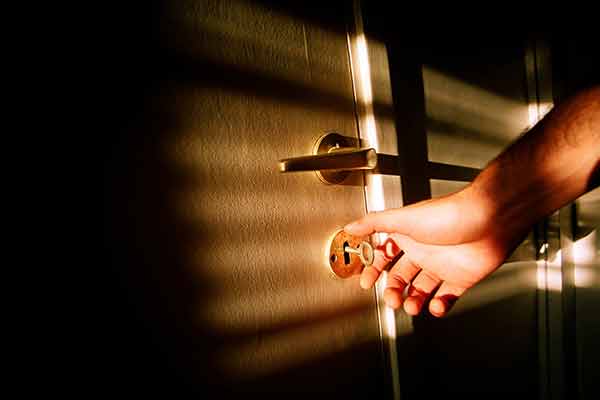 Her er forskellen på OCD og bare sære tanker
De fleste kender det – trangen til at gå tilbage og tjekke om hoveddøren nu ER låst eller om gaskomfuret er ordentligt slukket.
Ligesom det heller ikke er unormalt at have en 'plet' med at gå på offentlige toiletter eller være bange for at der spontant kommer nogle helt utilsigtede ord ud af munden.
Det er alt sammen almindeligt. En ny undersøgelse viser, at mange studerende rundt om i verdenen har disse unødvendige og overdrevne bekymringer – uden at de af den grund er syge eller lider af sygdommen OCD, der netop har disse symptomer.
Resultaterne peger på, at det ikke er selve tankerne, der er problemet for mennesker med OCD, men derimod måden de håndterer tankerne på. Det siger leder af undersøgelsen Adam Randomsky, der er direktør i Center for Clinical Research in Health ved Concordia University i Montreal.
"Næsten alle har disse tanker. De er helt normale og bare en del af at være menneske," siger Randomsky, der mener, at den viden kan være utroligt gavnlig for mennesker, der faktisk lider af OCD. Det vil kunne ændre deres opfattelse af deres egne tanker.
Sære tanker
Forskerne har undersøgt 777 studerende i seks kontinenter og 13 lande. Næsten 94 pct. af de studerende sagde, at de havde haft uønskede, påtrængende og dominerende tanker indenfor de seneste tre måneder. For de fleste var det sket mere end en gang.
Forskerne definerede påtrængende tanker som overdreven bekymring om forurening eller for eksempel bakterier, stærke tanker om at slå nogen eller at bliver overmandet af tvivl.
"Forskellen er, at mennesker med OCD bekymrer sig når de har den slags tanker. De bliver urolige for, hvad tankerne betyder og spørger sig selv, hvorfor de tænker sådan. De er bange for, om de fører de uvelkomne tanker ud i livet," siger Jeff Szymanski, der er direktør ved den internationale OCD Foundation.
Derimod, siger han, reagerer mennesker uden OCD på sådanne tanker ved at tænke, at "det var lidt underligt" men ikke bære rundt på det derefter.
Mellem to og tre procent af den voksne befolkning lider af OCD, lige mange kvinder og mænd rammes.
Man mener, at 20 procent af alle danskere har lette tvangstanker og tvangshandlinger, men uden at det er så generende, at det betragtes som en sygdom. 
Det er normalt at sygdommen udvikler sig omkring 19 års alderen. OCD giver sig typisk udtryk på to måder: Enten i form at man bliver besat af tanker, der kører i hovedet – som f.eks. frygt for at få bakterier på sig. Eller det kan ske i form af impulsive handlinger, som hele tiden at tjekke, om man har bilnøglerne i tasken.
Kilde
David A. Clark, Adam S. Radomsky
Introduction: A global perspective on unwanted intrusive thoughts
Tags: OCD, Tourettes syndrom, tvangstanker