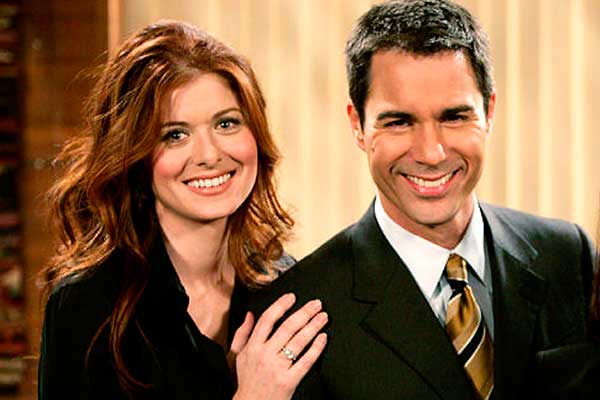 Derfor bør enhver kvinde have en bøsseven
Har du en bøsseven, så er det formentlig fordi du ikke stoler helt på dine veninder når det handler om andre mænd.
Det antyder en ny undersøgelse fra The University of Texas i Arlington, der kan forklarer, hvorfor mange heteroseksuelle kvinder udvikler tætte venskaber med homoseksuelle mænd.
Det er et socialt mønster, der især er kendt fra TV-serierne "Will & Grace" og "Sex and the City", men ifølge forskerne har der aldrig tidligere været lavet en undersøgelse af hvad der driver disse forhold.
Forskningen viste, at kvinder har mere tillid til kærlighedsråd fra en homoseksuel mandlig ven end fra heteroseksuelle mænd, fordi homoseksuelle mænd har færre skjulte motiver.
Undersøgelsen er offentliggjort i tidsskriftet, Archives of Sexual Behavior og baseret på fire separate studier med næsten 700 heteroseksuelle kvindelige studerende på en større offentligt universitet i det sydvestlige USA.
Stoler ikke på karriereråd
Den første undersøgelse omfattede 167 kvinder, der blev bedt om at vurdere falske profiler på sociale medier med enten en heteroseksuel kvinde, heteroseksuel mand eller bøsse. Det viste sig, at kvinderne havde større tillid til en homoseksuel mands råd om en potentiel mage end råd fra de heteroseksuelle mænd og kvinder.
Til gengæld havde mindre tillid til bøssernes karriereråd.
Den anden undersøgelse af 272 kvinder viste, at de opfattede en homoseksuel mand som mere oprigtig end heteroseksuelle mænd og kvinder, når de fik vildledende oplysninger, der kunne medføre konkurrence om en mand eller et seksuelt møde.
I den tredje undersøgelse præsenterede forskerne to falske nyhedsartikler. Den første beskrev at der var et stigende antal kvinder og et svindende antal mænd på universiteterne. Artiklen understregede den stigende konkurrence kvinder oplever i forsøget på at få en kæreste på campus. Den anden falske artikel diskuterede sex-specifikke søvnmønstre og fungerede som en kontrolartikel.
De 128 kvindelige deltagere blev tilfældigt bedt om at læse en af ​​de to artikler og derefter besvare spørgsmål om profiler på sociale medier, der tilhørte en homoseksuel mand og en heteroseksuel kvinde. Resultaterne viste, at artiklen om den stigende konkurrence om mænd, fik kvinderne til at stole mere på de homoseksuelle mandlige profiler.
Forskerne mener, at resultaterne viser, at når konkurrencen om mænd er høj, øger det kvindernes tillid til dating-råd fra en homoseksuel mand.
"Det er mere risikabelt at stole på andre heteroskesuelle kvinder, når konkurrencen er høj. I modsætning til andre kvinder underminerer homoseksuelle mænd ikke kvindernes behov for råd, når de skal tale om andre mænd. Bøsser konkurrerer ikke med kvinderne om de samme mænd," siger forskerne.
Den fjerde undersøgelse omfattede 129 kvinder og viste, at når kvinderne opfattede øget konkurrence om mænd, var de mere åbne over for at danne venskaber med homoseksuelle mænd.
"Tilsammen støtter disse fund vores centrale hypotese, som ikke kun giver en forklaring på den tillid, som heteroseksuelle kvinder finder hos homoseksuelle mænd, men det giver også ny indsigt i tidligere uidentificerede sammenhænge, ​​der letter dannelsen og styrkelsen af ​​dette unikke bånd."