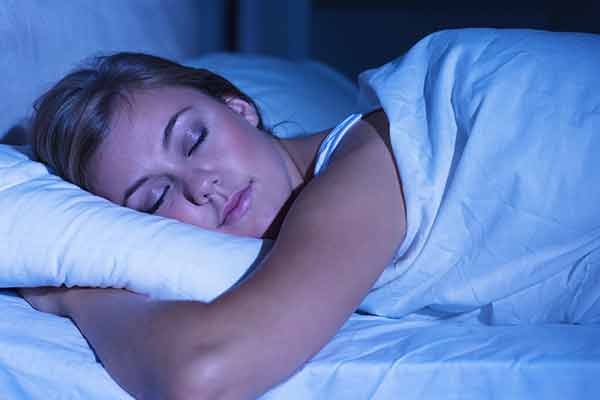 Gå tidligt i seng og bliv mindre angst
Jo senere du går i seng, des større sandsynlighed er der for at du er bekymret, lider af angst og har negative tanker.
Det viser en ny undersøgelse fra Binghamton University i USA, hvor forskere har sammenlignet søvnmønstre med tendenser til angst og negative tanker.
Hos nogle mennesker overtager pessimisme og negative tanker helt eller delvist deres bevidsthed. De føler, at de har meget lidt kontrol med deres tanker. De har også en tendens til at bekymre sig for meget om fremtiden og at ruge for meget over fortiden, og oplever irriterende forstyrrende tanker. Sådanne tanker er ofte typisk for mennesker, der lider af generaliseret angst, depression, post-traumatisk stress disorder (PTSD), obsessiv-kompulsiv tilstand og social angst. Og disse mennesker har også tendens til at have søvnproblemer.
Tidligere undersøgelser har vist en sammenhæng mellem søvnproblemer og gentagne negative tanker, især i tilfælde, hvor en person ikke får sovet nok. 
Forskerne Jacob Nota og Meredith Coles fra Binghamton University satte sig for at kopiere disse undersøgelser, og for yderligere at se, om der er nogen sammenhæng mellem sådanne gentagne tanker og hvornår folk går i seng.
De bad 100 unge voksne fra Binghamton University om at besvare en lang række spørgeskemaer og to edb-opgaver. I den proces blev det målt, hvor bekymrede de studerende var, hvor længe de rugede eller var besatte af spørgsmål eller opgaver - tre måder, som giver mulighed for at måle gentagne negative tanker. Eleverne blev også spurgt, om de var morgen- eller aftenmennesker, om de havde faste sovevaner eller om de sov på forskellige tidspunkter.
Forskerne konstaterede, at mennesker, der sover i kortere perioder og går i seng senere oftere har flere gentagne negative tanker end andre. Dette var også tilfældet for de studerende, der beskrev sig selv som aftenmennesker.
"At tjekke hvornår folk går i seng eller falder i søvn kan være en hurtig og let måde at hjælpe personer, der er generet af forstyrrende tanker," siger Nota, der har fået undersøgelsen offentliggjort i tidsskriftet Cognitive Therapy and Research.
Resultaterne tyder også på, at søvnforstyrrelser kan være forbundet med udviklingen af gentagne negative tanker. Nota og Coles mener derfor, at det ville gavne mennesker, der har risiko for at udvikle en lidelse med negative tanker, at fokusere på at få nok søvn. Det gælder psykopatologiske lidelser, som f.eks. angst, depression og vrangforestillinger.
"At studere forholdet mellem reduktioner i søvnvarighed og psykopatologi har allerede vist, at man ved at fokusere på søvn også kan opnå reduktion i symptomerne på psykopatologi," sige Coles, der mener, at søvnregulering med tiden kan blive et middel til behandling af depression og angstlidelser.
Tags: depression, angst, søvn, negative tanker, sengetider