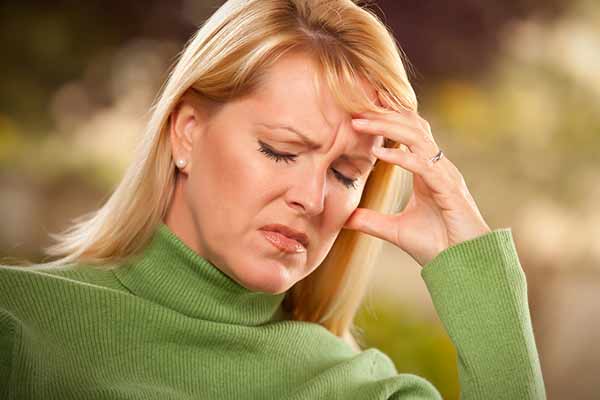 Forskere identificerer genetiske smerteforskelle
Når nogle mennesker tilsyneladende rammes meget hårdere af smerter end andre kan det skyldes deres gener.
Det tyder en ny undersøgelse, der præsenteres på American Academy of Neurologys årlige konference, hvor forskere mener at have identificeret fire nøglegener, der afgør menneskers smertetærskler.
"Vores undersøgelse er ganske betydelig fordi den giver en objektiv måde at forstå smerte og hvorfor forskellige individer har forskellige smertertærskler, " siger undersøgelsens forfatter dr. Tobore Onojjighofia, der arbejder i Proove Biosciences, der er et firma, som er specialister i personificeret smertemedicin.
"Identifikation af om en person har disse fire gener kan hjælpe lægerne til bedre at forstå en patients opfattelse af smerte."
Forskerne undersøgte generne hos 2.721 mennesker, der var diagnosticeret med kroniske smerter og tog receptpligtig opioid smertestillende medicin. 
Deltagerne blev bedt om at vurdere deres opfattelse af smerte på en skala fra nul til 10. Folk, der vurderede deres smerte som nul blev ikke inkluderet i undersøgelsen.
Lav smerteopfattelse blev defineret som en score på under tre.
Moderat smerteopfattelse var en score på 4-6
Høj smerteopfattelse var en score på over 7.
Ni procent af deltagerne havde en lav smerteopfattelse, 46 procent havde moderate smerter og 45 procent havde store smerter.
Forskerne konstaterede at en genvariant kaldet DRD1 var 33 procent mere udbredt hos gruppen, der angav at have en lav smerteopfattelse i forhold til personerne, der angav deres smerter til en score på over syv. 
Og blandt folk med en moderat smerteopfattelse, var to andre genvarianter ,COMT og OPRK, hhv. 25 procent og 19 procent hyppigere end hos gruppen med en høj smerteopfattelse. En fjerde genvariant DRD2 var 25 procent mere udbredt blandt deltagerne med en høj smerteopfattelse end hos dem med en moderat smerteopfattelse.
"Kroniske smerter kan påvirke alle andre dele af livet," siger Onojjighofia.
"At finde gener, der kan spille en rolle i smerteopfattelse kan ikke bare give mulighed for at udvikle nye behandlingsmetoder, men også hjælpe læger til bedre at forstå deres patienters opfattelse af smerte."
Tags: smerter, gener, kroniske smerter